Our all-volunteer Board of Directors meets monthly to ensure the organization is operating smoothly. We are grateful for the expertise they share with Open Your Heart to the Hungry and Homeless!
Appreciation goes to Ed Retka, Board Members Emeritus: Nancy Berg, Eugene Bryskin, Susan Christian, Daniel DuHamel, Michael Fratto, Jessica Koenig, Susan Milnar, Kate Moen, Amy Olson, Matt Pellowski, Paul Peters, Jake Peterson, Chris Pinkerton, Lynn Sando, Don Sundt, Katy Tripp, Chris Yates, and Katherine Vo. We thank them for their years of service with Open Your Heart to the Hungry and Homeless.
Read Bio
Sabrina recently joined the board of Open Your Heart to the Hungry and Homeless in December of 2018. Sabrina is committed to serving her community in a meaningful and tangible way and is excited to pursue that passion in partnership with OYH. Sabrina obtained her BA in Political Science from Seattle Pacific University and went on to earn her J.D. from William Mitchell College of Law in 2011. She currently works as an attorney at the Ramsey County Attorney's Office.
Matt
Traynor
Vice President
Read Bio
Matt recently joined the board of Open Your Heart to the Hungry and Homeless in January of 2021. Matt completed his degree in Youth and Family Ministry where he took a position as a Youth Director at a church in Red Wing. During his spare time, he was able to do some organizing around equity issues within the community and fell in love with organizing. He got his first organizing job at a homeless shelter (CHUM) in Duluth where he worked for five years.He left CHUM to become the Director of Organizing at the MN Coalition for the Homeless where he currently works. He is a huge fan of OYH and is excited to be able to contribute his talents and knowledge in order to help fulfill OYH's mission that every Minnesotan should be free from hunger and homelessness.
Read Bio
Deanna Ekholm joined the Board of Directors in January 2021 and is excited to serve as a Board Member to support the incredible mission of OYH.  With a background in Human Resources and Operations, she currently serves as the Chief HR and Diversity Officer for the American Academy of Neurology.  Deanna's career has spanned both corporate and non-profit sectors and she has spent time volunteering with organizations that focus on hunger and homelessness.  Deanna holds a BA in Business Administration from Metropolitan State University and a MA in Human Development from St. Mary's University.  She, her family and chocolate lab "Echo" live in Richfield, MN.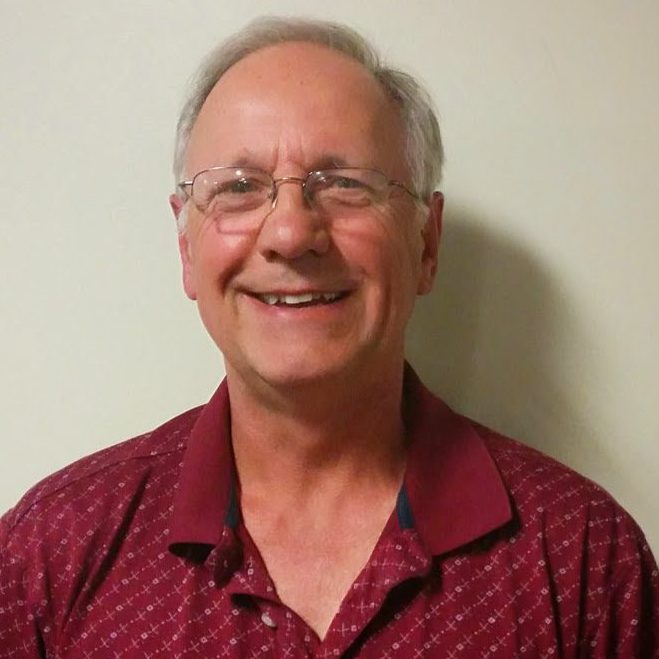 Read Bio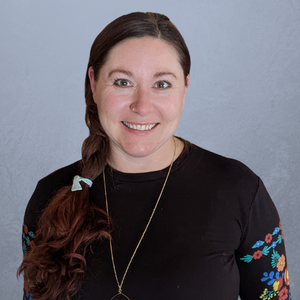 Read Bio
Nicole Bailey is a passionate public health advocate with a focus on addressing issues of food insecurity and other health disparities. She serves as Director of Projects for the Donovan Group, an education communications firm, and was previously a Program Manager for Hunger Solutions Minnesota. She holds a master's degree in Public Health from the University of Minnesota.
Katie Barrett
Kramer
Member
Read Bio
Katie joined the board of Open Your Heart to the Hungry and Homeless in 2021. Katie grew up in the Twin Cities and, after studying in Boston and teaching in New York City, returned home and has spent the last two decades working for educational justice and supporting community-driven school and systems change across the Midwest and in the Native nations that share that geography. She lives in Edina with her
husband and two amazing daughters and she believes deeply in the mission and in the grassroots work OYH inspires and supports.
Read Bio
Mary is a new board member of Open Your Heart to the Hungry and Homeless in January of 2022. Mary is committed to improving her community for all people, and she believes that nourishment and shelter are basic human rights. Mary holds a Masters of Business from the Carlson School of Management at the University of Minnesota as well as a BA in
French Language and a BS in International Business from Minnesota State University, Mankato. Mary lives near Martin Luther King Park in Minneapolis with her husband, Thor, and their four children.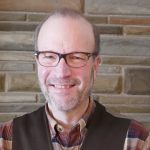 Read Bio
Donald recently joined the Open Your Heart to the Hungry and Homeless board in December, 2021. Donald's educational background includes a BA in Political Science from Northeastern Illinois University and an MA in Public Policy from the U of M
Humphrey Institute. Work experience includes many years in local Public Health focused largely on violence prevention and community health promotion, transitioning into being a community consultant with Building Peaceful Community since 2016. He is committed and excited to help and challenge our
communities and state, and each of us, to embrace and live the power and promise of genuinely opening our hearts and lives to our neighbors and families experiencing hunger and homelessness.
Read Bio
Robert (he, him, his) is new to the board of OYH, joining in January 2021. Robert has 30+ years of experience in Higher Education across Enrollment Management, Finance. Marketing, and Student Life and currently serves as VP of Strategic Enrollment Management at Augsburg University. Robert's DEI
work extends beyond the campus as a consultant and mentor in support of organizations committed to providing access to opportunities to individuals who are traditionally overlooked or undervalued. Robert has a Masters Degree in Corporate Communication from Ithaca College. Robert is energized to learn, be of service, contribute to a belonging culture, and advocate for justice in support for the mission of OYH.
Read Bio
Read Bio
Derek joined the Open Your Heart to the Hungry and Homeless (OYH) Board of Directors in February of 2015 and enjoys working with an amazing organization that shares his vision for the community. He became familiar with OYH while working at Our Saviour's Community Services, an organization that serves homeless adults in Hennepin County. Currently,  he is a Homeless Programs Coordinator at the Minnesota Department of Veterans Affairs.
Derek holds a BA from University Of North Dakota with concentrations in Political Science, Nonprofit Leadership and Philosophy, MA in Psychology and MA in Project Management. He brings a strong passion and a moral belief that communities must ensure everyone has fair access to housing and food.
Derek and his wife Lindsay live in Southwest Minneapolis.
Read Bio
Abbie works within human resources for Hennepin County. She received her BS in Business Management from the University of Wisconsin – La Crosse in 2012. Since graduation she has worked in volunteer and donor management for a local nonprofit and now Hennepin County until transitioning to a human resources role in 2019. She has enjoyed being on two young professional boards for Big Brothers Big Sisters and Ronald McDonald House Charities and was excited for the opportunity to join the board for Open Your Heart. She enjoys traveling domestically and abroad, volunteering, playing with her dog Wally, and checking out new breweries and restaurants within Minneapolis.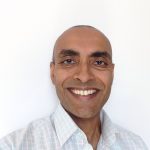 Read Bio
Rahfat has a background in finance and accounting and has worked with various non-profits over the last 20 years. He is currently a financial controller at the University of Minnesota, School of Dentistry, and a graduate student at the Carlson School of Management. Rahfat is passionate about mission
driven organizations and has a particular interest in issues related to childhood poverty and hunger. Improving the lives of others through advocacy, volunteerism and active outreach drives his every day. Rahfat has a Bachelor's degree in Business Administration from Coe College in Iowa.
Read Bio
Jodi Schoh is the Controller for Culligan Soft Water Service Company in Minnetonka, MN. Jodi received her B. A. in Accounting and Finance from Winona State University and has a MBA from the University of Minnesota. After serving 10 years on the Board of Directors at OYH, Jodi is excited to return for her second board term to serve the mission that everyone is free from hunger and homelessness.
Read Bio
Jennifer Sheda joined the board of OYH in 2019. She grew up in Wrenshall, MN. Jennifer has a Masters in management from the College of St Scholastica and a BA from the University of Minnesota, Duluth. She currently works for Second Harvest Heartland on the Agency Relations team which supports food shelves and other hunger relief program partners. In addition, she manages external communications to agency partners. Jennifer is passionate about the work OYH does to strengthen programs ending food insecurity in their communities and is honored to serve on the board of directors.
Read Bio
Mike Shepard joined U.S. Bank in 1997 and currently is
responsible for business development strategies across
consumer lending solutions including home equity, personal loans and small dollar lending. Prior to his most current role Mike spent over eight years in the Payments Division of U.S. Bank responsible for the U.S. Bank branded credit and debit card portfolio business and sales strategies for consumer and small business payment products in U.S. Bank branches. Mike resides in Eden Prairie, MN and earned a bachelor's degree from Coe College (Iowa) and an MBA from the University of St. Thomas (Minn.). He is a graduate of the Consumer Bankers Association Graduate School of Retail Bank Management and is
a member of the CBA Home Equity Committee and the
TransUnion Consumer Lending Advisory Board. He is a board member of Riverton Community Housing and active in the Eden Prairie Basketball and Baseball Associations.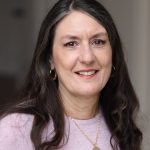 Read Bio
Miriam recently returned to the Twin Cities after several years in California. She is a director in supply chain management for a major Twin Cities organization and volunteers for several organizations working to address the issues of hunger and homelessness. She is excited for the opportunity to work with the OYH board to improve access to stable housing and food for all members of the community. She received her MBA from the Carlson School of Management and has a B.A. in Psychology from the University of Melbourne. Originally from Australia, she enjoys living in Minneapolis with her husband so they can be close to family. Her hobbies are running, reading and taking advantage of the growing food and wine culture close to her home near downtown Minneapolis.
Join OYH'S Board of Directors
Open Your Heart has two staff members and a board of 13-21 members. This is a working board where all board members are engaged in the agency's work in order to accomplish the mission. The board is not solely focused on agency governance. Board members attend bi-monthly board and committee meetings, dedicating at least 5 hours per month.